Creation truth depicted in a comic strip
Perhaps my favorite cartoonist is the late Johnny Hart. He is famous for his award-winning "B.C."
Hart often sparked controversy by incorporating overtly Christian themes and messages like this into his work. Perhaps he set an example that all Christians should follow!
"B.C.," populated by prehistoric cavemen and dinosaurs, was launched in 1958 and eventually appeared in more than 1,300 newspapers with an audience of 100 million, according to Creators Syndicate Inc., which distributes it.
"He was generally regarded as one of the best cartoonists we've ever had," Hart's friend Mell Lazarus, creator of the "Momma" and "Miss Peach" comic strips, said from his California home. "He was totally original. 'B.C' broke ground and led the way for a number of imitators, none of which ever came close."
Some of Hart's cartoons had religious themes, a reflection of his own Christian faith. That sometimes led to controversy.
"He had such an emphasis on kindness, generosity, and patience," said Richard Newcombe, founder and president of Creators Syndicate in Los Angeles.
Newcombe said Hart was the first cartoonist to sign on when the syndicate was created 20 years ago. "Traditionally, comic strips were owned by syndicates," Newcombe said. "We were different because we allowed cartoonists to own their own work. It was because of Johnny's commitment to this idea that made us a success."
Newcombe credits Hart with the fact that most cartoonists today own their own work. "I don't think the young cartoonists realize that they have Johnny Hart to thank for that," he said.
Newcombe said both "B.C." and "Wizard of Id" will continue. Family members have been helping produce the strips for many years, he said, and they have an extensive computer archive of Hart's drawings to work with.
---
---

---

---

---

---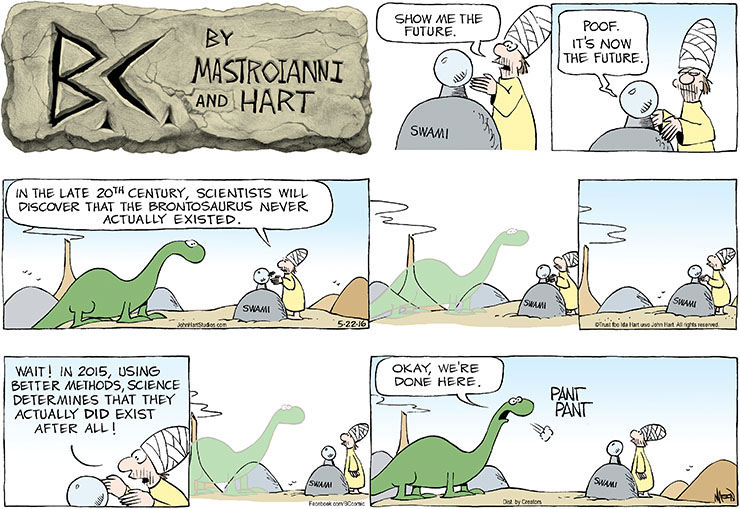 ---

---

---

---
---

---

---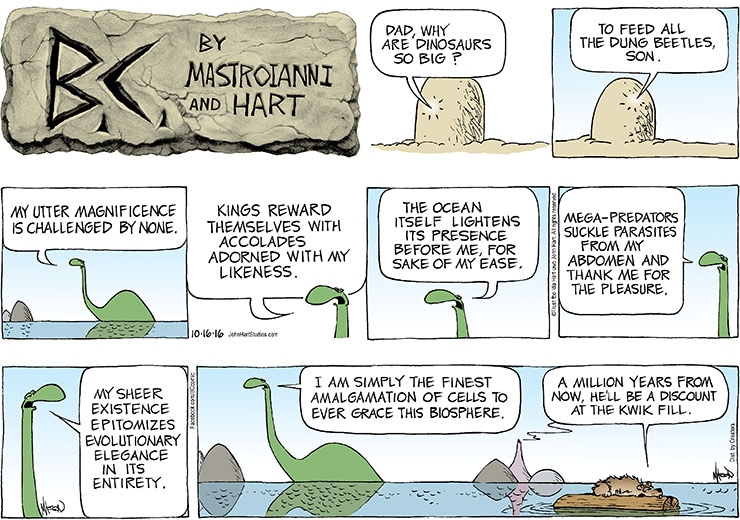 ---

---

---

---

---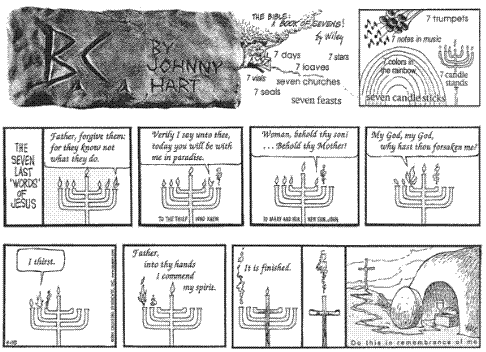 ---